Transformational leadership
Creating a vision to guide the change through inspiration is NEI's biggest strength. Executing this change in tandem with committed employees is integral to our leadership. Identifying areas of potential change is what adds to the essence and excellence of our operations made possible by a high-performing and enthusiastic workforce during covid-19.
Keeping employee well-being at the forefront
As we prioritise the well-being of our employees, we continue playing a major role in assisting communities and keeping all our stakeholders updated with information on the current situation of crisis. We take pride in having been felicitated with the State Safety Award, 2021, for our efforts in promoting high standards of competence and compliance with occupational health, safety, and welfare provisions under the Factories Act, 1948.
Our COVID-related initiatives
We began creating awareness about COVID-19 through effective communication modes since the commencement of last year. Following a step-by-step approach, with a COVID crisis management team fully operational, we have a 24-hour dedicated helpline in place with potential support for ambulance facility, hospitalization, plasma therapy, oxygen bed, and other medical requirements for treatment.
From medical insurance coverage being incremented for COVID by INR 4 lac for each employee family to arranging for vaccination camps for them free of cost, our initiatives also include sponsoring all employees for their RTPCR tests and consultation with company-empanelled doctors. Simultaneously, we have relooked at our policies regarding employee benefit in terms of paying full salary to employees on leave as a result of them or even their family members being affected by COVID.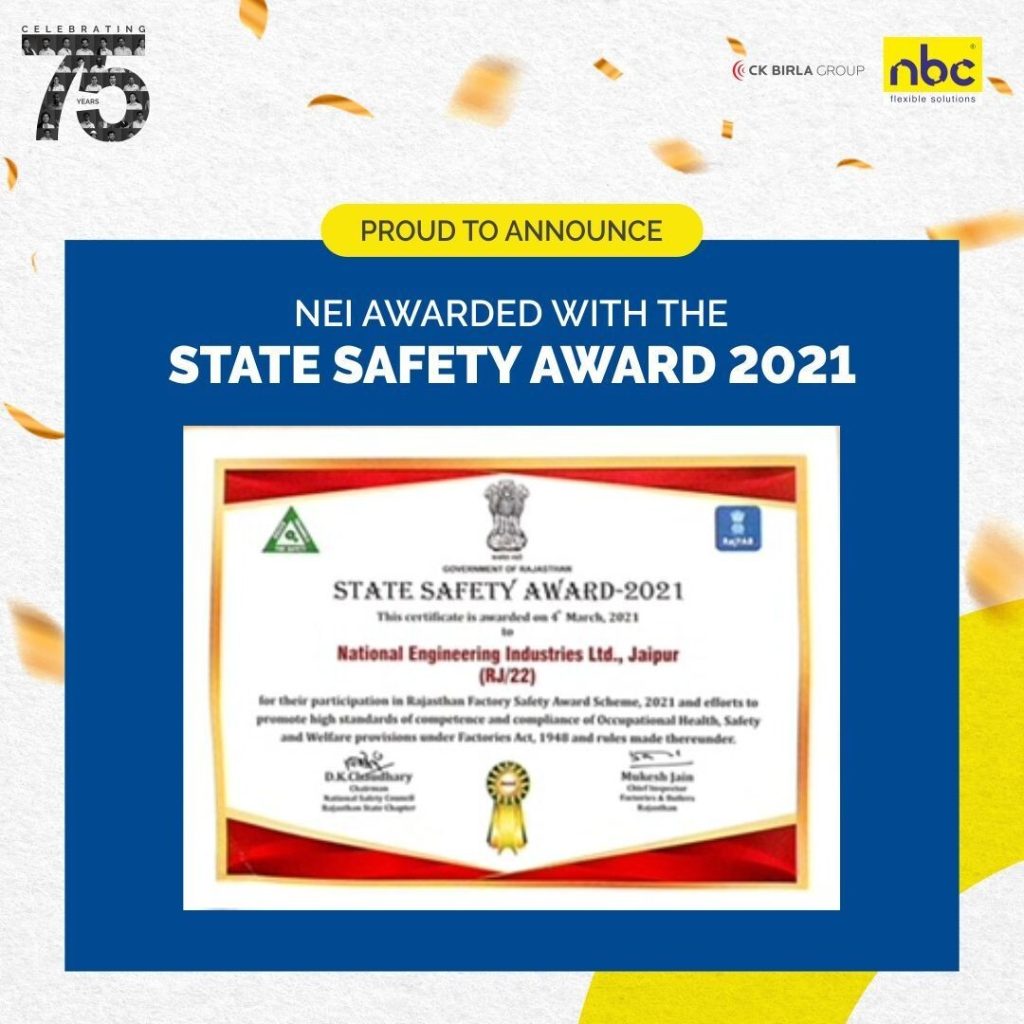 Leading on front foot by example
While we have been implementing our initiatives effectively through the extended new normal, our responsibility goes beyond simply showcasing our efforts. The objective is to be exemplary in tacking the situation by causing a ripple effect that would inspire all organizations to come forward and live up to the necessity of collective responsibility for instance, creating regular awareness through different communication formats around the importance of taking precautionary measures in monitoring one's symptoms, abiding by standard safety protocols, exhibiting COVID-appropriate behaviour, and encouraging employees and their families to be immunized by taking the vaccine.
Functioning from a macro perspective as well, the premises have been kept clean and well sanitized. For example, Biometrics & Turnstile were disabled for hygiene purposes, with sanitizers placed at all prominent locations to encourage employees to sanitize hands at regular intervals. Discouraging travel to be able to maintain social distance, digital meetings have replaced face-to-face interaction, thereby cutting down the risk of contracting the disease. All the non-manufacturing functions have been advised to work from home, unless critical.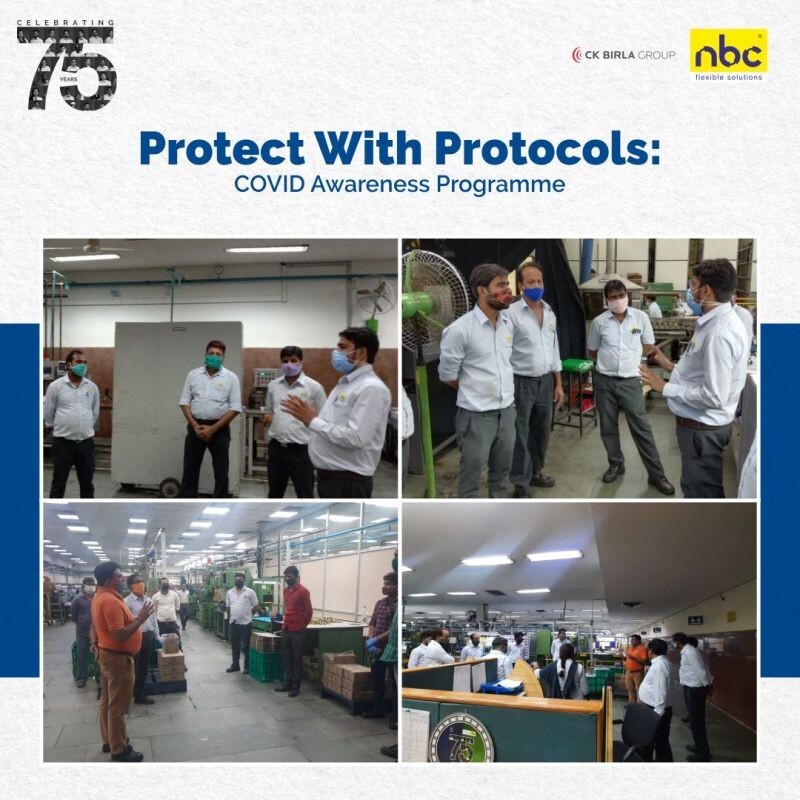 Upskilling continues
Man is a social being. While the human mind is adaptable to change, it gets affected by the monotony of being cloistered within four walls. Therefore, while we continue working from home, we have included a variety of new courses on our digital learning platform, including external e-learning courses to encourage employees to reskill or up-skill themselves during this period. It is important to make employees feel productive at the end of the day.
An open line of communication
While we carry on with our day-today operations in offering flexible solutions, we emphasize on the often-ignored aspect of mental well-being and therefore endeavour to ensure that all employees are comfortable in their work environment. Keeping an open line of communication always helps in working better in alliance and flexibility even if it has to be from a distance. Infusing life into the work we do and creating value at all levels helps us function in solidarity even amidst a crisis that is tearing the nation apart. Effective leadership is always backed by trust. Our spirit is to combat this together and emerge victorious!