The company has been Great place To Work® certified since 2018
Jaipur, 25 January 2023:
: National Engineering Industries Ltd (NEI), part of USD 2.4 billion diversified CK Birla Group, once again, has been recognised as 'India's Best Workplaces in Manufacturing 2023' by Great Place to Work® Institute. NEI featured in the top 25 out of 201 organizations considered through a rigorous evaluation and assessment demonstrating that NEI particularly excel on people practices that they have crafted for their employees and proactively act on the feedback to create a high trust culture.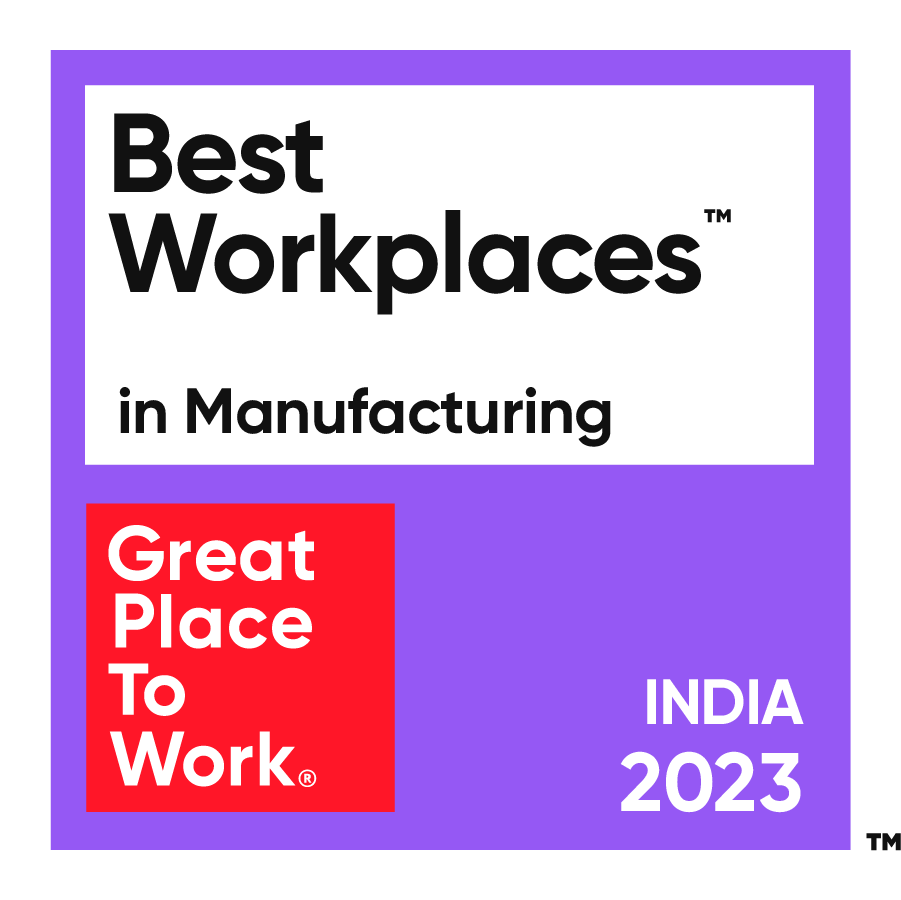 Every year, more than 10,000 organizations from over 60 countries partner with Great Place To Work® for assessment, benchmarking, and planning of actions to strengthen their workplace culture.
Sharing his views,
Rohit Saboo, President & CEO, National Engineering Industries Ltd said
, "I am thrilled that NEI has been recognized as one of India's Best Workplaces in Manufacturing. This acknowledgement by GPTW is a testament of our focus towards the employees through our various people focused programs & practices we have in place. We believe that positive employee engagement is crucial for achieving our business goals and that the success of our company is directly tied to the happiness and satisfaction of our employees."
Adding to this,
Sandeep Gautam, CHRO, National Engineering Industries Ltd
said "NEI's reputation as an employer of choice is built on our strong people practices, which are continuously refined based on feedback from our employees. Our approach has enabled us to foster a culture of high trust and high performance which has propelled us towards our goal of being an employer of choice. Being named as one of the best manufacturing workplaces repeatedly is a significant achievement. We at NEI, highly value our talent and provide them with exceptional opportunities for learning and growth"
NEI offers best-in-class programs for its employees that foster a culture of continuous learning and equip employees with the necessary skills to navigate the rapidly changing business landscape. NEI has accelerated digital/virtual learning systems, leadership development and performance enhancement programs for its talented workforce. The company is dedicated to improving its people practices creating a positive and high-quality work environment.
About National Engineering Industries Ltd (NBC Bearings)
Founded in 1946, National Engineering Industries Ltd (NEI), is a part of the US$ 2.4 bn CK Birla group and manufacturer of NBC brand of bearings. Enabling sustainability by making movement more efficient, NEI is India's largest manufacturer and exporter of bearings with production of 200 Mn bearings annually in over 2300+ variants for application across automotive, railways, aerospace and industrial segments to serve customers in more than 30 countries. It also serves the Indian aftermarket through a countrywide network of over 550 authorized stockists and thousands of retailers.
Headquartered in Jaipur, India NEI is the only bearings manufacturer in the world to win the prestigious Deming Grand Prize (2015). With an employee strength of over 2,800 and five manufacturing plants in Jaipur (2), Newai (Rajasthan), Manesar (Haryana) and Vadodara (Gujarat), NEI is equipped with global manufacturing and process technology and has one of the best R&D centres in India. Apart from being technologically advanced, the company practices methods of sustainability by using alternate sources of energy and increasing the efficiency of the manufacturing process by leveraging on the power of digitisation. NBC Bearings is committed to be carbon neutral by 2039.
In 2020, National Engineering Industries Ltd, acquired Kinex bearings in Europe through it's subsidiary NBC Global Ag, to enhance, diversify and provide best-in-class products to its existing and potential customers. In 2022, NBC Global Ag opened it's Global Technology Centre in Germany to support innovation and provide support to NEI's global growth. For details, visit:
https://nbcbearings.com